Fax:+86 371-67993277
Tel: +86 371-67991755
Sales direct: +86 15838331071
E-mail:sales@battemachinery.com
https://www.extrusionscreenchanger.com
24h services
Extrusion Screen Changer,screen changer,extrusion t die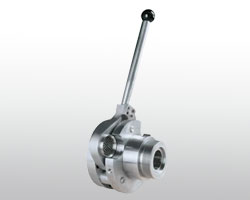 Manual Screen Changers:
Manual screen changer is used for equal or less than 90 mm extruder of extrution line. Manual discontinuous extrusion screen changer is easy to install and operate: keeping precise during screen changing and can be adjusted according to the workshop position.Types: ZB-MSPG-40, ZB-MSPG-50, ZB-MSPG-60, ZB-MSPG-70, ZB-MSPG-80, ZB-MSPG-90,...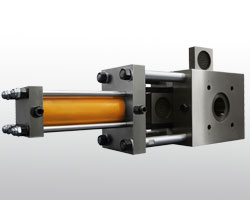 Hydraulic Screen Changers:
Hydraulic screen changer mainly includes single/double plate type series and single/double pillar (or piston) type series as per the difference of structure. These continuous hydraulic screen changers can be double working positions types or four working station types.Series: ZB-SSP-B, ZB-FSP, ZB-DSP, ZB-SP-R, ZB-SP-E, ZB-DP-2R, ZB-DP-2E, ZB-DP-2L, ZB-DP-4R,...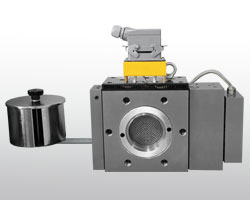 Automatic Screen Changers:
Belt screen changer is fully automatic and continuous screen changer consisting of main body, heating or cooling system, electrical control system, and applicable for plastic polymer, such as PP, PE, ABS, PS, etc. Screen can be customized between 10m and 20m.Types: ZB-ACB-50, ZB-ACB-70, ZB-ACB-90, ZB-ACB-100, ZB-ACB-120, ZB-ACB-150, ZB-ACB-180, ...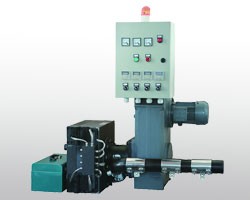 Electrical Screen Changers:
Electrical screen changers are filters without wire mesh, such as filter without wire mesh for continuous discharging of wastes in continuous production, pelletizer filter without wire mesh, and other types of extrusion polymer filter. The screen cavities with the small holes can filter materials without screen. Commonly, the drive system of these extrusion screen changers consists of flywheel and electric motor.